gallery - 05/2006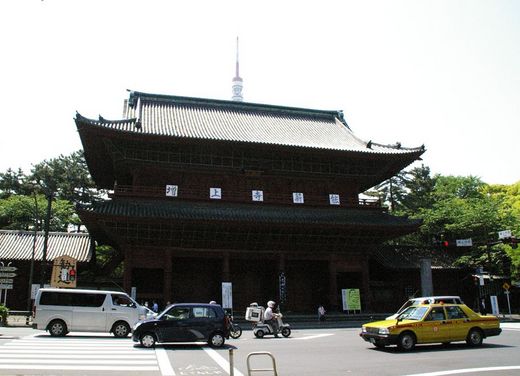 The gate for the Zoujouji-temple which is registered as the Japanese important heritage.
It is the head temple of the Joudo-shu Buddhism in Japan.
The gate was built in 1611 and made of wood.

The closest station is JR Hamamatsucho or Daimon-station on the Ooedo metro-line
.
(click the picture)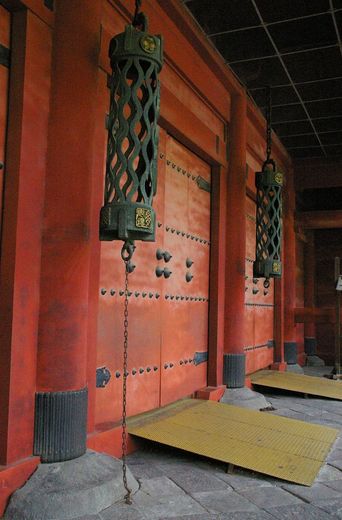 It's 21meters in height,19meters in width,9meters in depth.
Around 3000 monks trained here every year until Meiji-era.
(click the picture)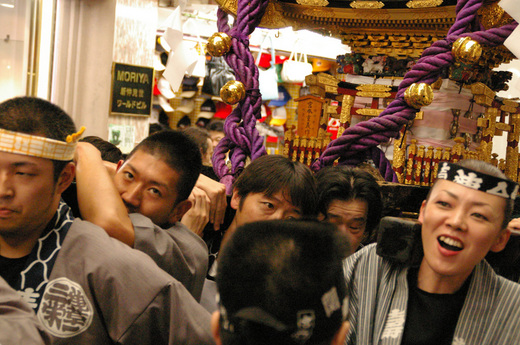 (click the picture)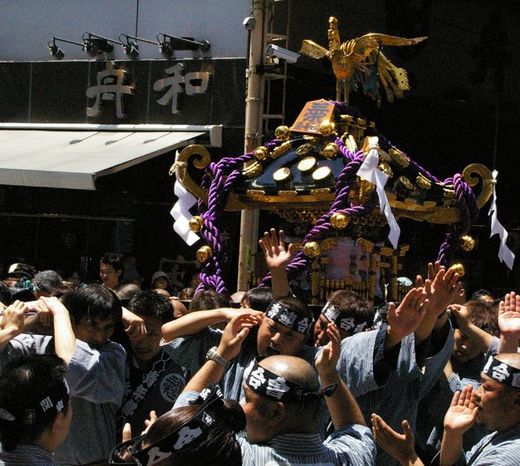 The object which they are carrying on their backs is "Mikoshi",which means a portable shrine.
(click the picture)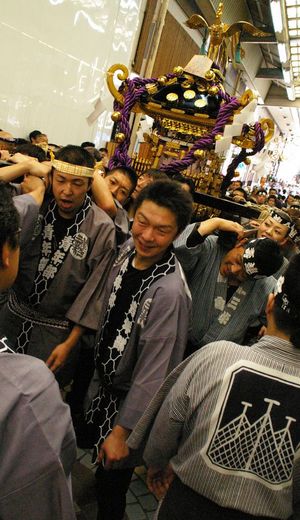 Portable shrines are supposed to have the power to get rid of disease and hard luck from people.
Those are carried around streets for 2 days.They have a lot of portable shrines like that.Unfortunately I haven't checked the number.
(click the picture)
A miniature of a black ship.
4 American black ships came to Shimoda in 1853 to ask Japan to open ports for the U.S.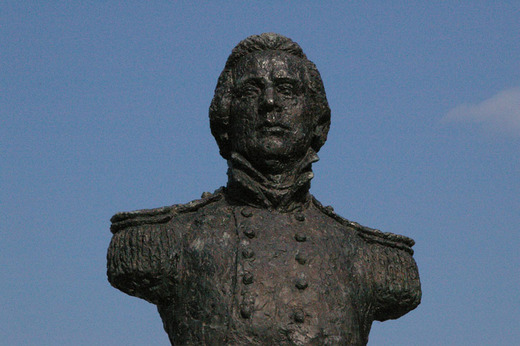 The bust of Matthew Calbraith Perry who was the commodore of the black ships at that time.It's placed at the shore where he landed at first at Shimoda port.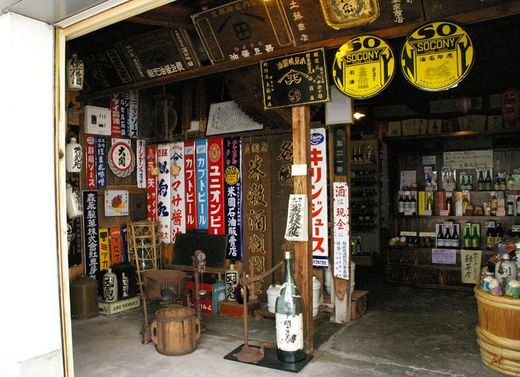 Signboards of porcelain enamel,which are 50-120years old.

"We sell oil from America".Dark blue one tells that.
Beer brands which are shown on boards have disappeared.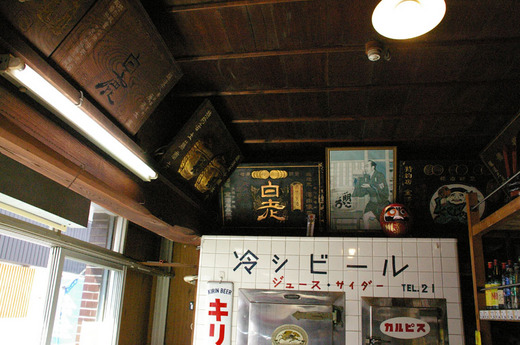 The letters on the white tiles tell "Chilled beer".
"Chilled" is funny.

Figures of the phone number is only double,"21".
Now it is 6 there.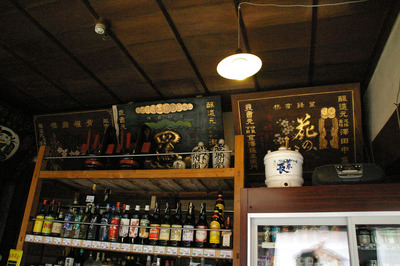 These are shown at "Tsuchitou store" at Shimoda 3 chome.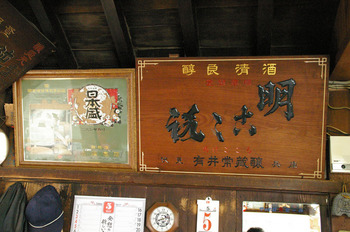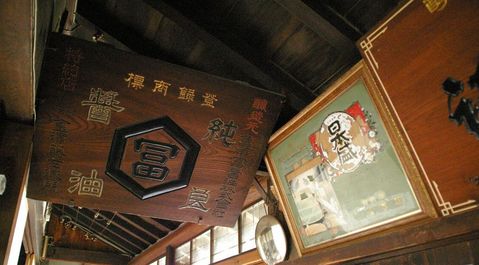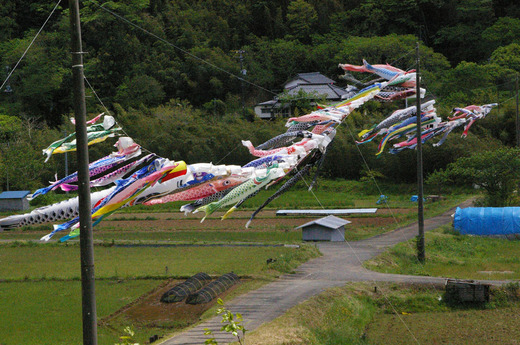 The 5th of May is the day for children in Japan.
Parents wish for the health of their children hoisting "Koinobori"s like this way.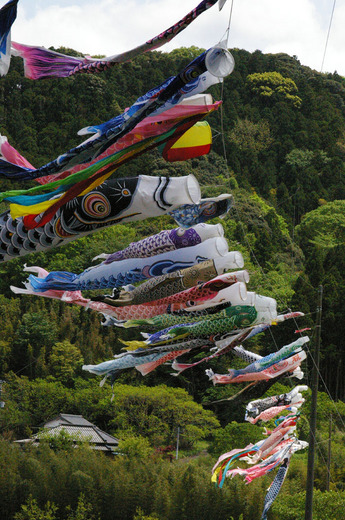 At Inazusa in Shimoda-city.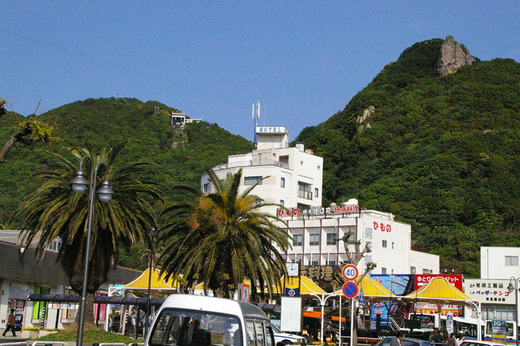 The mountain back is a part of "Nesugata-yama" mountain which means the mountain whose shape is similar to that of a lying woman.The right part is a head part.(click the picture)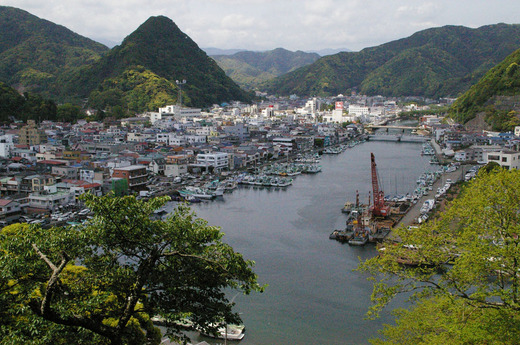 Shimoda-port.The inmost part is a estuary of "Inouzawa-gawa" river.
The mountain this side is "Shimoda-Fuji" mountain.
"Nesgata-yama" mountain is situated out of the right frame of this picture.(click the picture)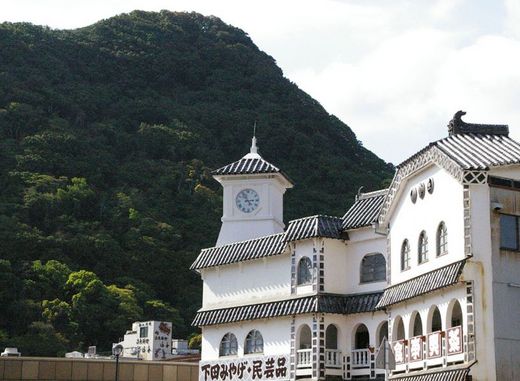 (click the picture)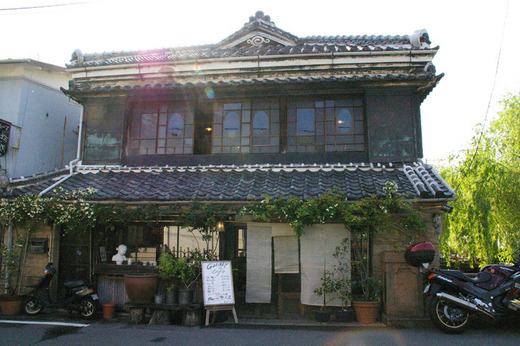 A cafe.(click the picture)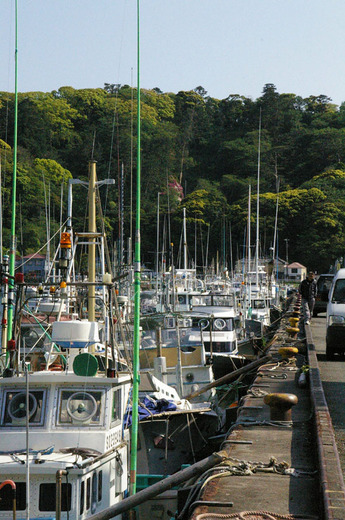 Vertical lines are fishing rods for trolling.(click the picture)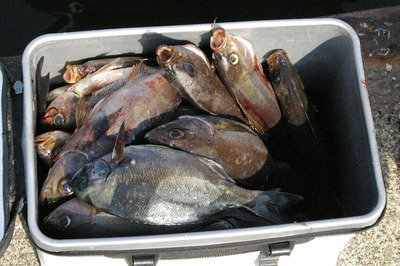 Grunts and so on.Fished at "Udone-jima" island in Izu 7 islands by Mr.Daidouji from Nagoya.(click the picture)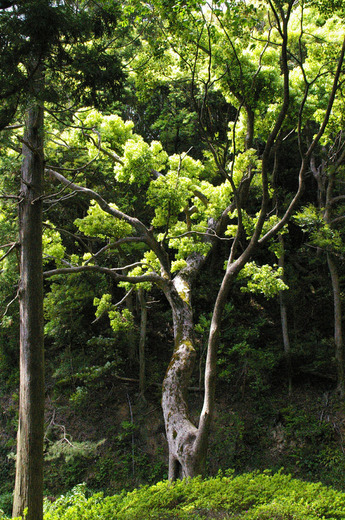 Fresh green.(click the picture)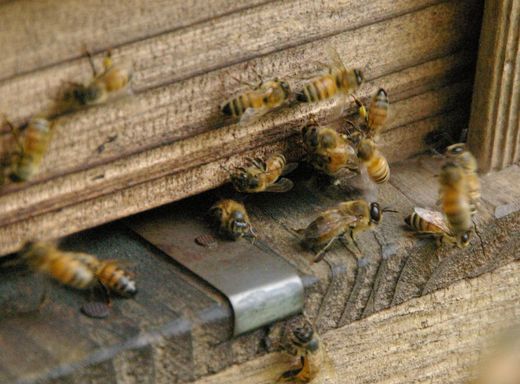 Their life span is only a few weeks.

They work as much as they could gathering flower honey and pollen on instinct.
"They are cute",my mother says often.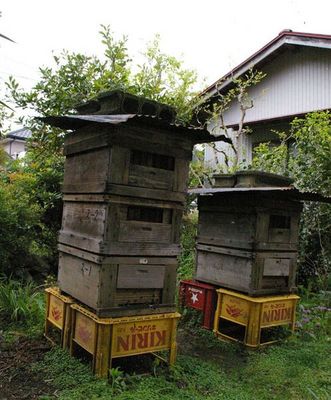 Homes for honeybees.
Over 30000 bees are living in the home lefthand.