gallery - 06/2006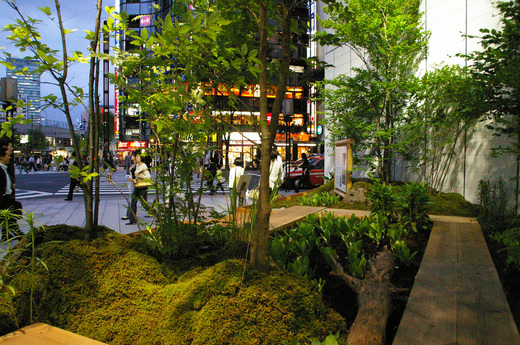 Oze-marsh is situated at highlands over 1500 meters high in Nikko National Park area.

They imitated it at the center of Ginza in order to let people to recognize the importance of nature with transplanting plants from there.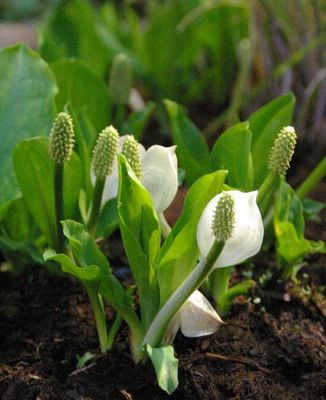 The flowers of skunk cabbages.
It'll be shown until the 11th June in front of Sonny Building.