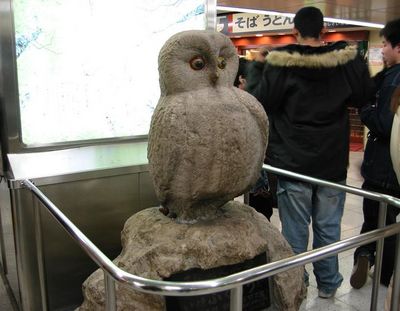 "Ikefukurou".
It means an owl at Ikebukuro.
"Ikefukurou" is a pun of Ikebukuro.
"Ikebukuro"+"Fukurou(an owl)"=Ikefukurou
Third-rate!

Once there were lands here that were surrounded by hills like the shape of pouch ("fukuro" in Japanese) and ponds("ike").And also a lot of owls(fukurous).

That is the origin of the name "Ikebukuro".
It's written on a signboard behind the statue.
It's well-made
.
()