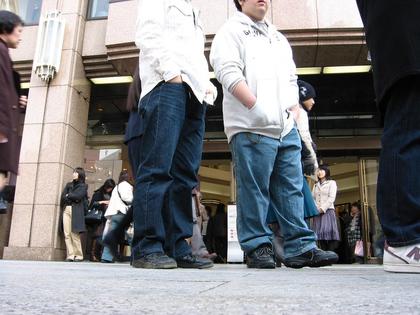 A reality of Japanese
.
The films by Ozu were glorified by Londonites at first, and secondly by Parisians.Thirdly by Japanese.

Ozu won "The Sutherland Trophy" at the London Film Festival in 1958 by his masterpiece "Tokyo Monogatari".And in France, at "The French-Japanese Film Festival" in 1963,Andre Malraux,the president of the Cultural Ministry of France at that time,instructed them to show as many as 10 films by Ozu.

The reason must have been why he repeatedly described solitude of human beings profoundly. They might have discovered another European author in Japanese Ozu and might have been touched.

He was alredy an authority then in Japan,but there were a lot of filmgoers who didn't know of him.

Once he was praised in Europe, all the Japanese media began to appreciate him like a copycat without recognizing its value,I think.
Eventually he became a maestro.

The masterpiece is conceived to be "Tokyo Monogatari" which means a Tokyo story.

The theme of the story is the sightseeing trip to Tokyo by an old husband and a wife who are living in Onomichi-city in Hiroshima prefecture.Although they were invited by their children,the couple is treated cool because of their everyday's busyness.

The kindest person is turned out to be the wife of their second son who was killed in battle in the world War 2. She is stunningly beautiful.

Eventually the old wife dies of the strain from the trip.
And the old husband lives alone in Onomichi-city in his later days.

I saw "Tokyo Monogatari" twice in a plane bound for Paris 2 years ago after an interval of 10 years.I found it not so interesting and redundant.

Almost all of his films are boring,I reckon.

Excuse me !
=at 4 chome (click the picture)