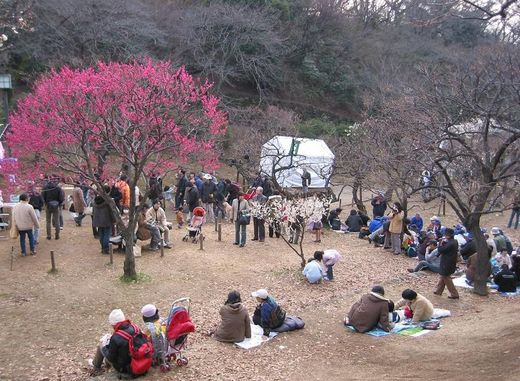 Today (on the 25 th Feb),I've been to the Ohkurayama-park in Yokohama-city to enjoy Japanese apricot blossoms.

But the opening ratio of blossoms to buds was only 30 %.
It'll be full in a week,they say.

The Ohkurayama-park is near Ohkurayama-station on the Toukyu Touyoko-line.
7 minutes walk from the station.
=3:40p.m. at the Ohkurayama-park
()