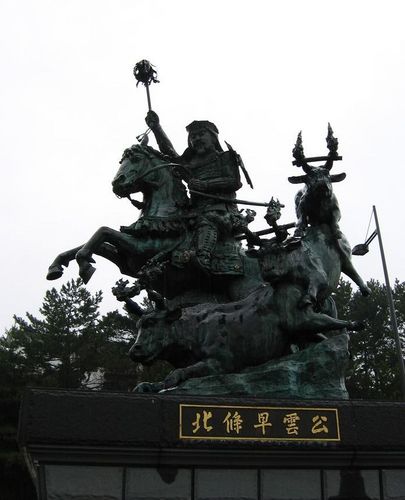 The statue of Souun Houjou(1432-1519).
It's humongous.

Must have cost over 30 million yen,I guess.
It's situated at the mountain side of Odawara station.

Souun was one of the strongest lords
in the Warring State Period(1467-1570).

He was the founder of the Houjou family and lived in the Odawara Fortress(it became the Odawara Castle afterwards).

He died at 87 years old at Izu-Nirayama where he came from.
=On the 26th.Feb.()