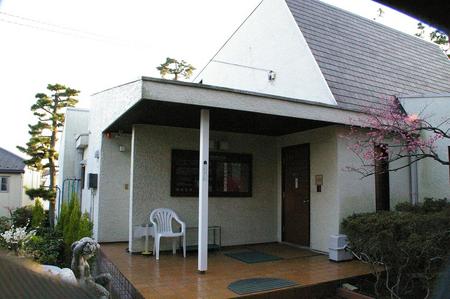 The entrance to deceased Ken's house.()

I've been to the "Kaikou Ken memorial house" in Chigasaki-city of Kanagawa-prefecture.He was a Japanese author who seemed to have Ernest Hemingway in his mind as a role model for lomg time.

He was a good novelist who had got the Akutagawa-award which is the most honorable in the Japanese literary society.

The house is situated at Higashikaigan-kita in Chigasaki-city and 25 minutes walk from JR Chigasaki station.The nearest bus-stop is "Higashikaigan-kita 5 chome" on "Tsuji 02" line.
Opening days are Friday,Saturday and Sunday.Visitors are admitted free
.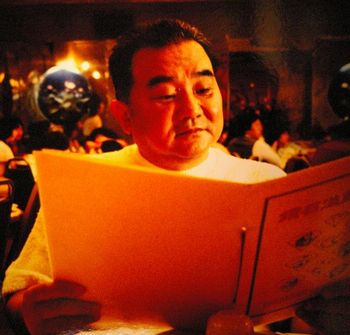 deceased Ken Kaikou.()

He went to a battlefield in Vietnam during the time when the War was going on as Heminhway did in the Spanish Civil War and was brought to the verge of being killed by "Vietcong"s surrounded.His experience bore furuit as the novel titled "Kagayakeru Yami" which means glittering darkness and so on.

Somehow he seems funny for me,because I always think of his similarity to Hemingway.

Is it ill-natured?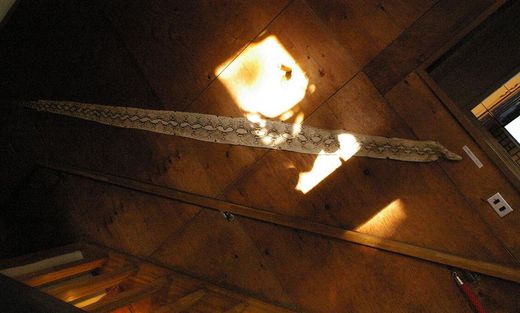 On the wall to the 2nd floor,the skin of a big snake is hung.
He lived with it until his death in 1989.()

It was the snake which lived in his mind,I reckon.
Authors tend to have such kind of negative feeling
.
His manuscript.()

His works were another ones of the "Lost Generation" group of novelists including Hemingway,F.S.Fitzgerald, Dos Passos and so on.
Some of them went to war and had PTSD, I think.

Oh,J.D.Salinger who is the author of "The catcher in the rye" has had also PTSD from the fighting experience in the 2nd World War.

The works by them have lost feeling always.

Ken Kaikou's novels have also lost feeling.
Empty.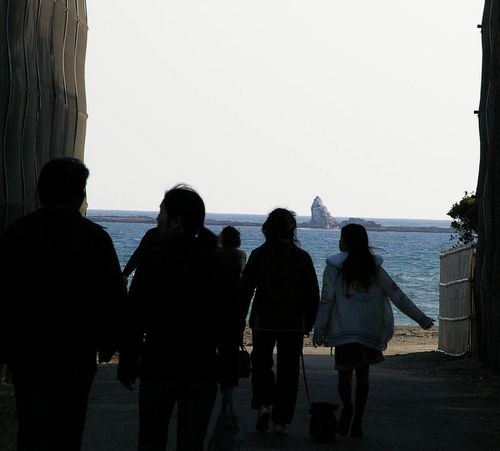 The Eboshi Iwa rock in the sea near his house.()

While he was alive,he saw that rock every time on the way home.
He looked fond of it according to his essays.

When I visited his former house,I found the batteries for my camera run out.
In order to buy new batteries, I shuttled back and forth on the road which runs in front of his former house and where we can see the Eboshi Iwa rock.

The distance between the house and a convenience store was 1 kilometer.