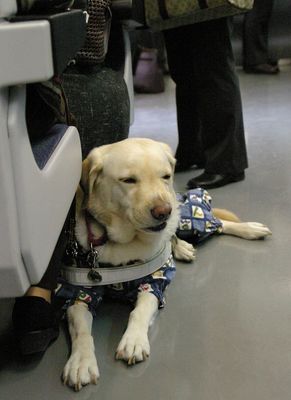 A guide dog "Eru" in a train.

She showed proprely the timing to ride on a train to her friend,an old blind woman,waiting passengers to go out of the train in front of the left side of a door to it.

She is 6 and a half years old.

A little bit nervous because of my camera.
=9:18a.m. on the 11th March,at JR Yokohama-station
()