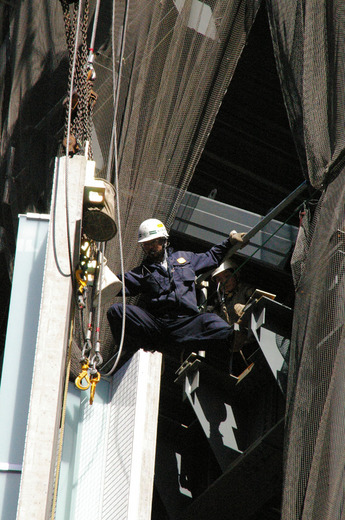 A steeplejack at a high place
.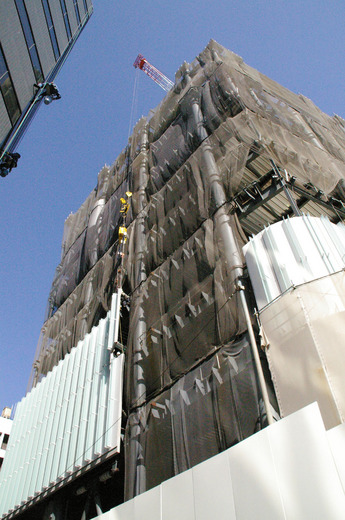 He is staying below the yellow tools hung on a wire near the wall covered with net
.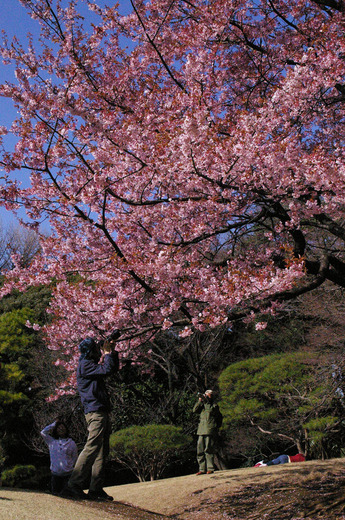 Precocious cherry blossoms named "Hikan-zakura" have come out at Shinjuku-gyoen park in Shinjuku.They are different from those that scatter a lot of petals like snowfall around the end of March.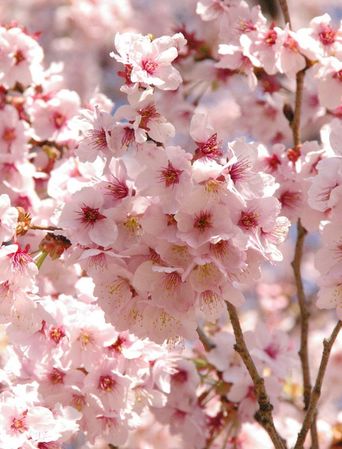 The petals.
Water birds at Shinjuku-gyoen park.Wild ducks,
I think.