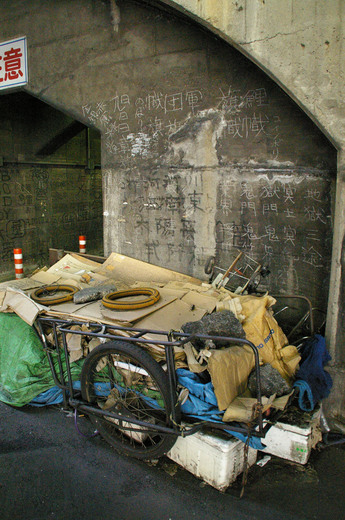 The meanings of Japanese graffiti are "Hell, The other world" and so on.
All of them are weird.

I felt a lot of writer's self-reproach from those
.
The writer seems to be condemnning himself because of his life conditions now.And it seems to reflect strict views of Japanese society against his ways of living.

That point of view surely comes from his imagination.
It means that he is thinking of his life from the point of the world's view which he imagines by himself.
I took these pictures near Shimbashi-station.
()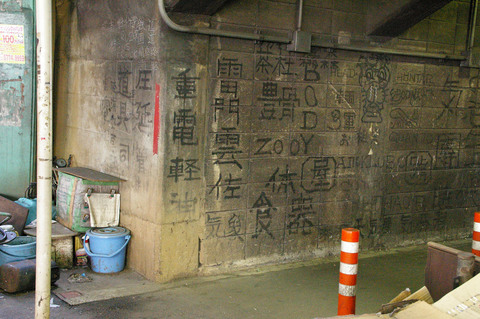 One of them says "Kaminarimon Unza".It might be the name which a writer would like change his name for or so.

"Kaminarimon" is the famous gate at Asakusa.
It means the thunder-gate.

Bikies seem to be fond of such kind of epic names,according to my informations
.
()