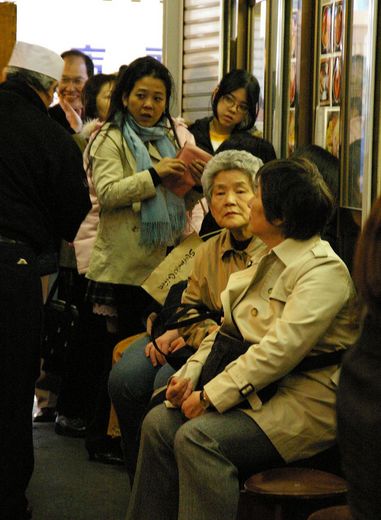 They are waiting for their turns to eat "Maguro Don-buri",which means a bowl of raw tuna rice,in front of a restaurant at Tsukiji.

They are not starving.Nor am I
.
()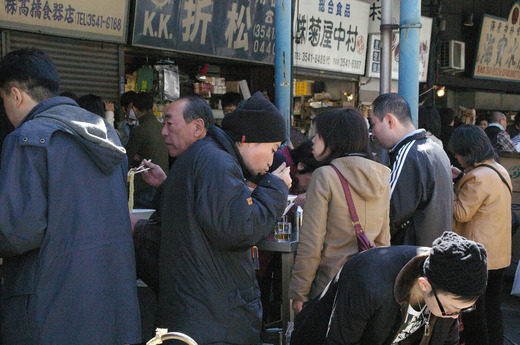 Another "Udong-ya" restaurant which is a Japanese noodle restaurant.
Tables are set beside a pavement.

We can check out what they are eating passing by.
Convenient!
=at Tsukiji

()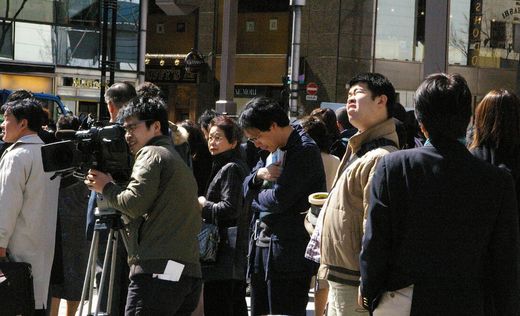 They seemed to be TV camera crew of a subcontract company
.=at Ginza 4 chome
()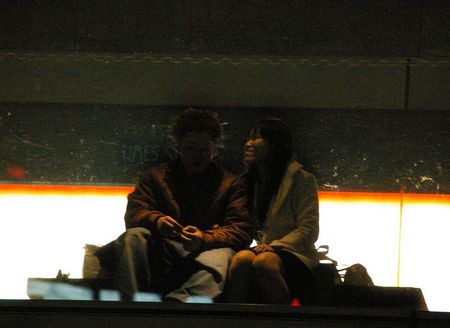 A pair at night at Shinjuku.
The man put out his tongue at me after this shot,
recognizing that I was taking their photo.
()