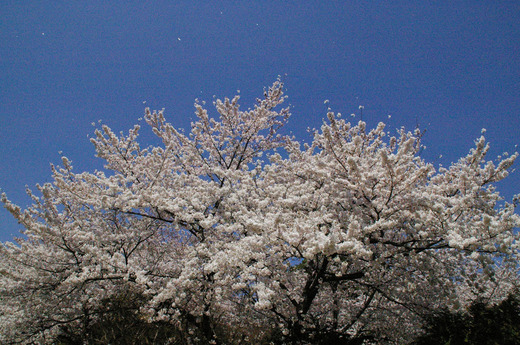 "Under the roots of cherry trees,there are a lot of bodies buried."

Because of the magnificence of cherry blossoms that none could compare with accuracy,the deceased author,Motojiroh Kajii(1901-1932) told that way.

Flowers of "Somei-yoshino" cherry trees didn't scatter so much in spite of the strong wind on the 3rd.

Flowers in the prime of youth don't fall easily,I've got afresh.

I took these pictures at Shinjuku-gyoen park in Shinjuku-ward.