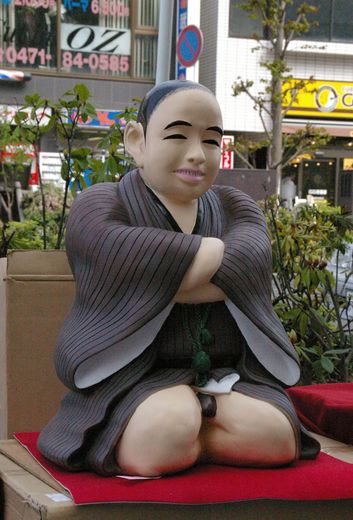 He seems to be a little bit strange,doesn't he?
He has been respected as "Lord for happiness" at Sendai-city district in Tohoku.

He lived in Meiji-era and idiotic.

According to a legend,every store where he went gathered a lot of customers afterwards.Due to the story,store owners still display the statues in storefronts there.

I found it at the movable market in front of JR Abiko-station in Chiba pref.
()