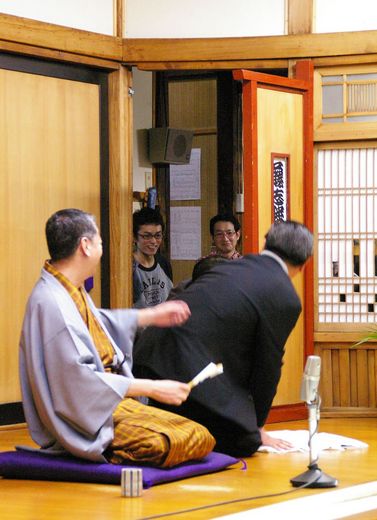 The man right-hand with glasses in a dressing room is a popular "Hanashika" called "Shouta".

I took these pictures at 8:20p.m. on the 16th Aptil at "Shinjuku-Suehirotei",where we could enjoy "Rakugo" of Japanese comic monologues.

The comic monologue theater was full of audience.
I had to listen to stories standing on an aisle.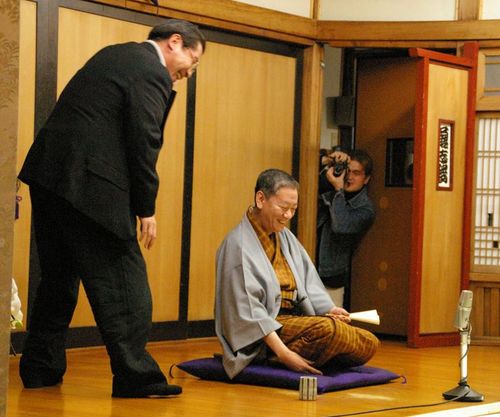 The man with "Kimono" is "Tatekawa Toushirou" who is a semi-professional "Hanashika",and sorta popular producer.

Recently he told his appearance here "for the 1st time these 10 years" on a radio program where he works as a DJ,so the theater gathered a lot of audience.

He told the classical story titled "Douguya",that is a junk dealer, which was okay
.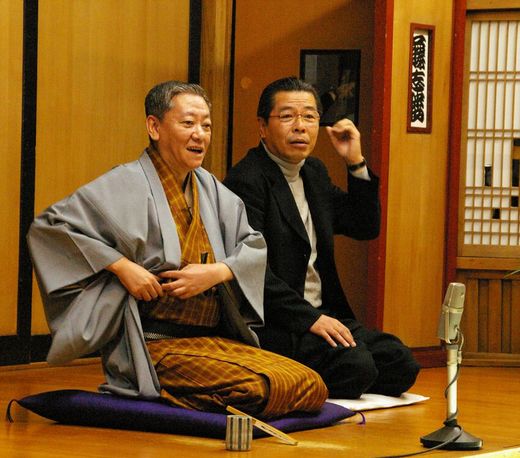 The man right-hand is "Tatekawa Shinosuke" who is also a popular "Hanashika" and has been hosting the program for health of NHK TV station for long time.

"Toushiro" seemed to have called him to stage in order to let audience get amused.

Usually "Hanashika" should tell a comic monologue all alone.

But he calls famous T.V. performers every night like these pictures.

He isn't confident in his own abilities of amusing audience with his talk,I suppose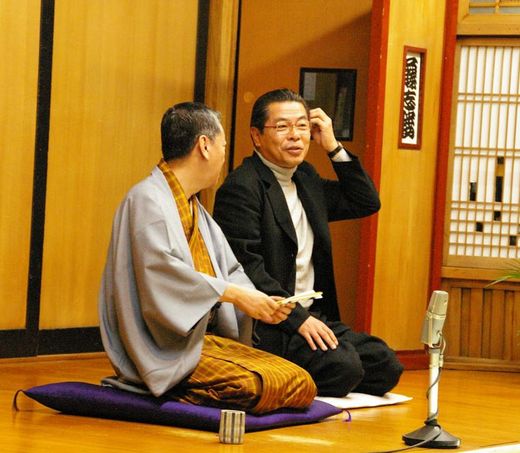 He has been appearing from 11th April,around 8:15p.m. every night.
Covering time is about 15 minutes.
The last night would be on the 20th.