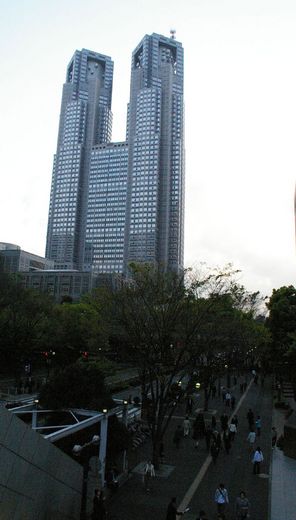 The building of Metropolitan Government.

Looks like Nortre-Dame Cathedral in Paris.
Designed by deceased Kenzo Tange(Japanese) who was a disciple of famous French architect Le Corbusier.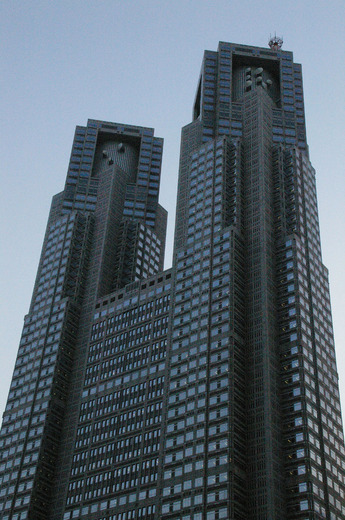 It was built 15 years ago.

Water leaks from the roof.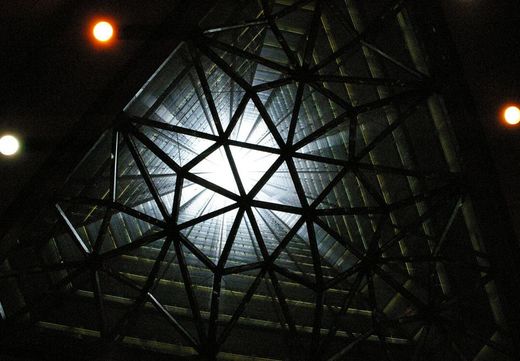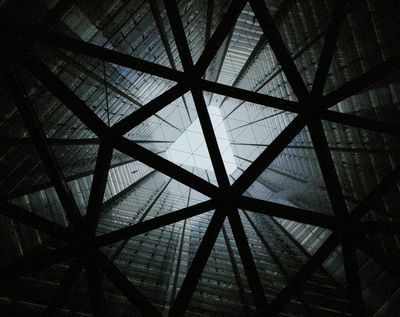 The cavity of Shinjuku-Sumitomo Building.

It is situated at the center.Leaves are shining reflecting the sunshine.
At Ginza.