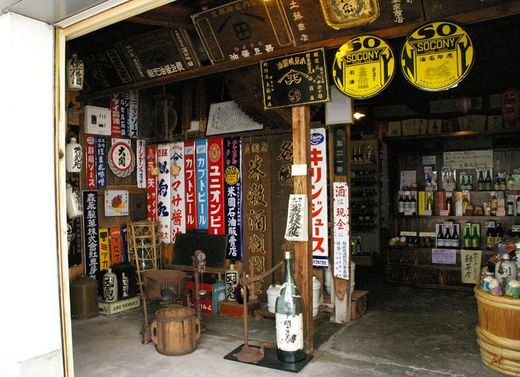 Signboards of porcelain enamel,which are 50-120years old.

"We sell oil from America".Dark blue one tells that.
Beer brands which are shown on boards have disappeared.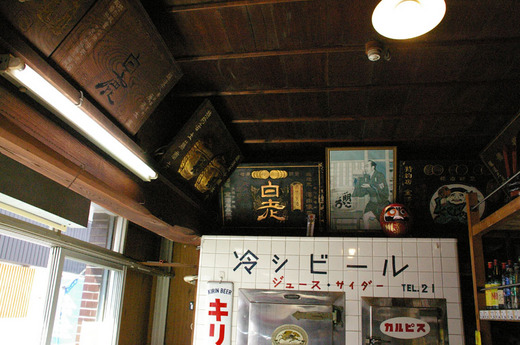 The letters on the white tiles tell "Chilled beer".
"Chilled" is funny.

Figures of the phone number is only double,"21".
Now it is 6 there.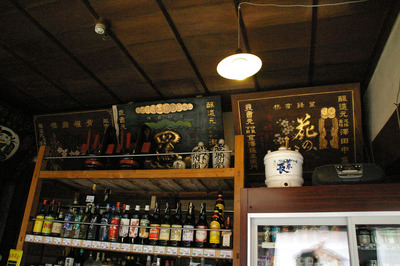 These are shown at "Tsuchitou store" at Shimoda 3 chome.